Savoury Breakfast Bowls (Vegan/Plant-based) | JessBeautician
7 Hearty & Delicious Power Bowl Recipes
Power bowl recipes are a special kind of health craze that you've likely already been enjoying. And while restaurants are capitalizing on the popularity, there are easy-to-make options as well. If you're looking for quick, hearty & delicious power bowl recipes that are simply delicious, we have plenty of options for you.
OUR LATEST VIDEOS
Protein bowls are one of the biggest food trends today. Why? Because they provide a combination of lean protein, healthy vegetables, and tasty dressings that look pretty, taste indulgent, and are chock-full of ingredients that will fill you up without weighing you down.
A well-balanced bite is something that can be hard to come by when dining out, which is just one of the many reasons you should prioritize making things at home.
Protein bowls offer a perfect balance, allow you to try different flavors and textures, and get creative. It's the perfect way to stay healthy when you're short on time, or don't have a whole lot of interest in spending hours in the kitchen.
If you're not quite sure what you're looking for in a protein bowl, don't worry! Our various recipes allow you to try different options, and make it easy to personalize your preferences by swapping out your desired healthy fats, veggies, and protein.
Don't make eating well a daunting experience. Put together these perfectly-balanced power bowls to suit a variety of your cravings, dietary needs, appetite, and meal time.
1. Protein Blueberry Quinoa Breakfast Bowl
To feel super all day, wake up and fill up on superfoods.
The spotlight in this superfood power bowl is quinoa. It's a great option for anyone following a gluten-free diet, as it provides proper nutrients you might be missing by avoiding traditional grains.
According toa 2009 study, which reviewed diet records of patients with celiac disease, participants who followed a gluten-free diet relied heavily on rice as their primary grain source, making for an inadequate nutritional diet.
But by changing their primary whole grain source to quinoa, the participants were able to get proper amounts of protein, iron, calcium, and fiber.Further researchhas found that, over time, celiac patients are capable of tolerating quinoa on a daily basis.
2. Breakfast Yogurt Bowl with Homemade Plum Sauce
This power breakfast bowl is full of flavor, the perfect touch of sweetness, and a whole lot of satisfaction.
Overflowing with fresh fruit, tangy yogurt, a mere 200 calories, and a whole lot of protein, you'll feel full for hours, keeping you from eating desperation-driven snacks, which are likely full of trans fats and processed sugar.
Plus, plums are one heck of an ingredient to add to your protein bowl repertoire. According to a 2013 paper published in Critical Reviews in Food and Science Nutrition, eating plums can increase satiety and thus reduce the intake of more (unnecessary) food.
3. Winter Buddha Bowl for Amazing Health
During the winter, cozy foods likely call your name. That means heaping bowls of warm pasta, steaming chili, loaves of bread, and more. Meanwhile, the cold weather might have you putting a hold on your daily runs.
But you can still have your hearty bowl and eat it too, the right way, just give this Buddha bowl a try. The recipe features a plethora of incredibly healthy and delicious ingredients.
The steamed sweet potato is rich in flavor. It also delivers a noteworthy dose of vitamins A, C, B6, potassium, and fiber. The creamy avocado is filled with healthy fats. The lentils and brown rice offer a nutty taste, satisfyingly firm texture, and, together, create a complete protein.
The broccoli provides a bountiful amount of vitamins and minerals. The hard-boiled egg offers a great combination of healthy fats, proteins, and irons, vitamins, and minerals. Plus, the cashews a soft texture and sweet flavor.
Eat this bowl when you have a big day at work, sinceresearch has foundthat sweet potatoes are capable of boosting brain function.
4. Tex-Mex Quinoa Bowl
When you're craving Tex-Mex but not the guilt, try out this tex-mex bowl.
This way-healthier version of a south of the border meal offers a nutritious and guilt-free take on fast food burrito bowls. It's a crowd pleaser that you, and anyone in the family, will enjoy.
But exactly how is this concoction healthy yet satisfying? The recipe offers the sensational combination of onion, sliced chicken breast, fresh corn kernels, quinoa, fresh cilantro, and diced tomatoes. But, it also includes tasty toppings like reduced-fat shredded cheddar cheese and fat-free sour cream. For that crave-worthy kick, you'll get fresh lime juice and taco seasoning.
Meanwhile, sliced avocado provides a healthy dose of dietary carotenoids.
Video: 7 Easy Vegan Recipes for My Vegan Challenge / 7 Recetas Veganas
7 Hearty Delicious Power Bowl Recipes images
2019 year - 7 Hearty Delicious Power Bowl Recipes pictures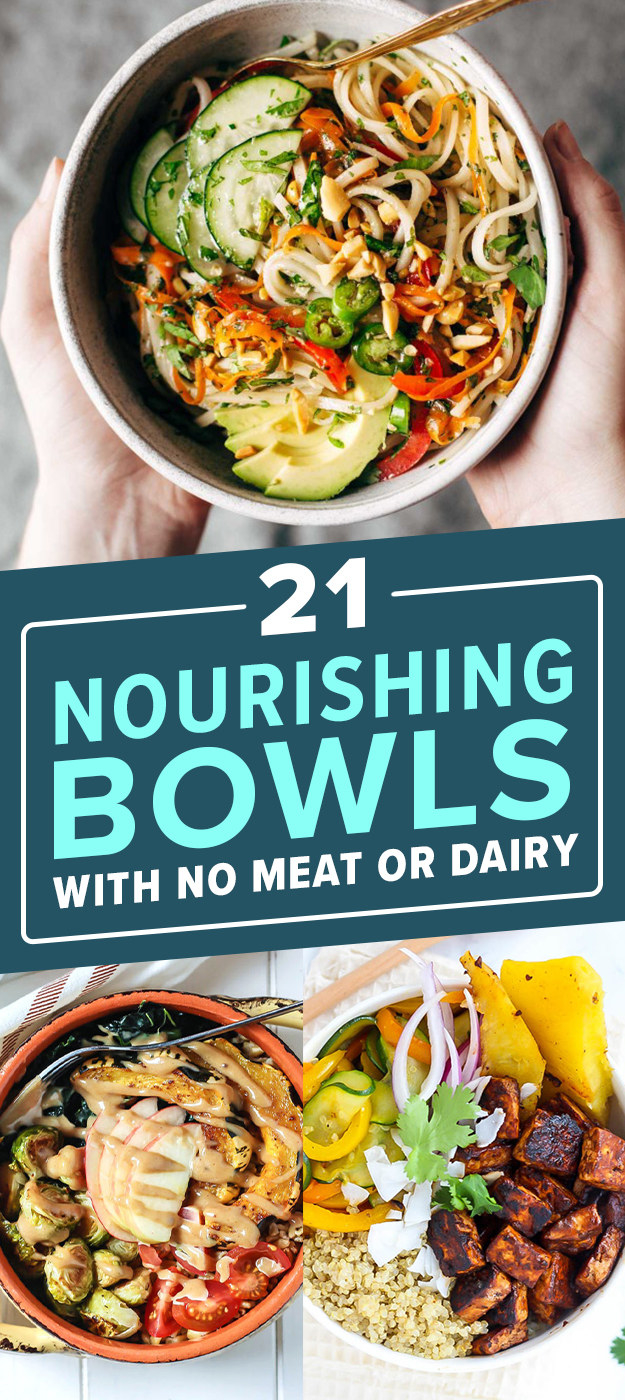 7 Hearty Delicious Power Bowl Recipes recommend photo
7 Hearty Delicious Power Bowl Recipes picture
7 Hearty Delicious Power Bowl Recipes new photo
photo 7 Hearty Delicious Power Bowl Recipes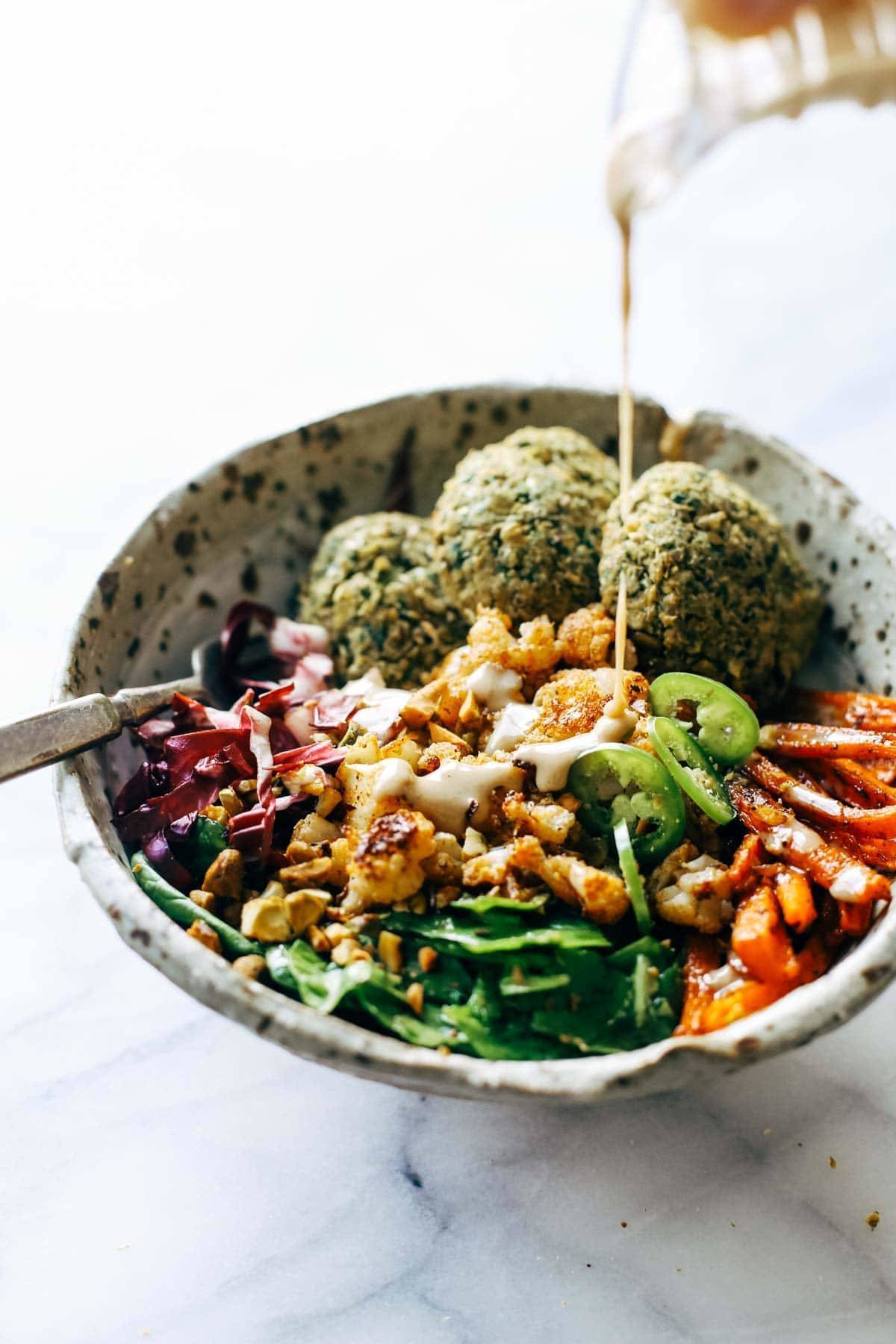 Watch 7 Hearty Delicious Power Bowl Recipes video
Discussion on this topic: 7 Hearty Delicious Power Bowl Recipes, 7-hearty-delicious-power-bowl-recipes/ , 7-hearty-delicious-power-bowl-recipes/
Related News
Mens Grooming in Hindi: Common Questions Answered
How to Control a Cowlick in Your Hair
Is Rabies on the Rise Its Complicated
10 Harsh But True Illustrations that Show Our Changed Society
Top 10 Advanced Ab Exercises
CoQ10: Miracle Supplement or Waste of Money
This is the reason you should never wear shoes inside your home
You Should Work Out With Your Dog: Here's Why
The ultimate USA road trip: 11 things you must do in California
How to Perform Witr Prayer
Date: 04.12.2018, 18:56 / Views: 94494
---